PVC swing doors are the best door solutions for food processing facilities. They are robust, sturdy and easily cleaned. Here at Premier Door Systems, we supply high-quality PVC swing doors that effectively meet and surpass expectations, boosting the productivity and safety within any facility.
PremSWING PVC doors meet the demanding requirements of food processing facilities as well as comply with rigid food safety regulations. These door solutions are designed to prevent cross-contamination and reduce accumulation of bacteria in spaces where sanitation and hygiene are a top-most concern.
These PVC swing doors have see-through panels for safe two-way traffic flow and can be operated hands-free with a gentle push. With the 5mm to 7mm thickness of its flexible plastic panels, these doors are built to absorb impact during opening and closing. They also have strong aluminium extrusions to retain the spring mechanism and bottom-metal pivots. The tough, anodised finish provides an attractive appearance that suits any style.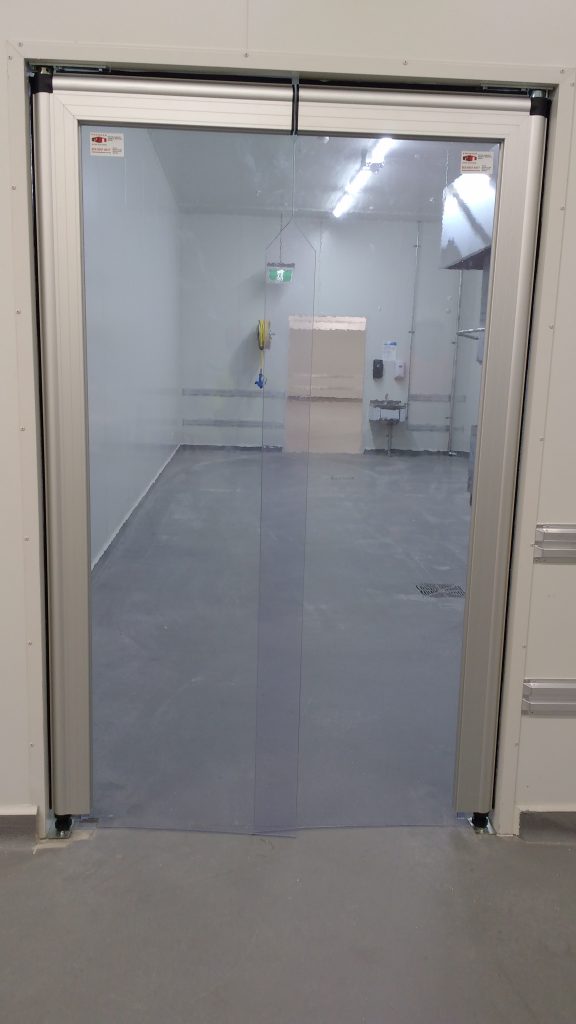 Ready to install the high-quality high-speed Swing doors?
Premier Door Systems supply and install PVC swing doors, which are strong, durable and of the highest quality possible. We can install and service PVC Doors for openings up to 3000mm wide x 3000mm high. Door openings with a height in excess of 3000mm can be fitted with transom flaps, allowing taller objects to pass through the doorway.
Depending on your requirement, we can also have powder-coating or sign writing applied on your PVC swing doors. There is also an optional translucent (frosted), or coloured finish on panels if you wish for a more customised look.
From PVC swing doors to rapid roller doors, we at Premier Door Systems have the door solutions that meet and exceed your expectations. Our door solutions are made from robust and easy-to-clean materials that are sure to help keep hygiene levels up. We have been in the business for 25 years, so whatever you need, we have you covered!
Contact us today or call +61 3 9357 8477 and we'll have our door specialists sit down with you to discuss how we can best help you out.